Breaking Down Afghan Women Stereotypes Through Storytelling
BBS is pleased to support the efforts of the Chadari project and raise awareness for their mission and vision which is to "dispel the stereotypes that surround the varied experiences of Afghan women through highlighting the stories of Afghan women from a diverse set of backgrounds. Chadari is also a platform for readers to make a difference by contributing to initiatives that empower change in these women's communities."
Chadari is a platform where Afghan women can share their experiences, thoughts and hopes in the form of essays, poems and stories.  The platform also hosts a range of events which serve as an opportunity to share ideas, learn and network. 
There is a continual need for writers and editors to join the platform.  If you are interested in learning more or contributing in some way the first step is to complete the BBS confidential on-line volunteer form.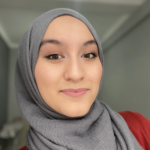 The Chadari was founded by Ms. Sveto Muhammad Ishoq, Afghanistan's first Schwarzman Scholar, who earned a master's degree in Global Affairs at Tsinghua University in Beijing.
In Sveto's words why she founded Chadari….
"Growing up in other countries, only moving to Afghanistan in 2009, and learning more about the experiences of other Afghan women, I realized how brave and resilient the Afghan women are and how much there is a need for the world to hear their incredible stories.
I started to contribute to women's empowerment by becoming a writer with the Afghan Women's Writing Project (AWWP), the Anna May Project and Star Educational Society actively writing poems and essays on women's rights in Afghanistan. Writing about women expanded my understanding of the situation of women in Afghanistan more. This inspired me to volunteer for the Everywoman Treaty, which works on the first-ever international treaty on violence against women by serving as a program team leader.
I hoped to spread awareness about the positive side of my country especially when it came to the inspiring women and the stories of their bravery and achievements. I particularly got interested in it when I realized there is always one thing that most people know about the Afghan women and that is the blue burqa. The blue burqa that cover from head to toe with the screen woven over the eyes.
After being involved in several women's rights organizations, I decided to do my part and created Chadari (burqa in Afghan language) in 2019 in order to raise further awareness and to fight with the stereotypes often associated with the Afghan women.
In envisioning this project, I found Chadari to be a fitting name because whenever people sees the Chadari image, they immediately relate it to Afghan women and it represents how many misconceptions and stereotypes exist around the experiences of Afghan women. Chadari is an attractive thing for most people as they want to know more about it and how challenging it must be to wear such a thing.
Chadari is a platform that gives an opportunity for Afghan women to express their opinions and perspectives, talk about their achievements, the stories of bravery. Through this project, you will become aware about the strong Afghan women who may or may not wear Chadari.
Chadari project aims to move beyond the idea of a 'singular' Afghan woman's narrative by highlighting individual women and their own experiences of successes, of failures, and of the circumstances that define their own story as an Afghan woman."
The 2023 Women PeaceMakers Fellowship, University of San Diego, included Chadari Founder Sveto Muhammad Ishoq, Shadi Rouhshahbaz (Iran) and Kay Soe (Myanmar).
To read the stories, poems and essays written by Afghan women who are contributing to Chadari please visit their dedicated website by clicking here.  The number of contributions is growing quickly so we encourage individuals to check the website frequently.
The first step in becoming involved as an editor or writer for Chadari is to complete the BBS volunteer application form.  Any applications we receive will be forwarded to the Chadari team who will contact you further.