Give the Gift of Reading by Building School Libraries in Uganda
100% of donations made through BBS go to those in need.
The Literate Earth Project is an American non-profit (501c3) striving to increase literacy in Uganda. This small but powerful project has already built 15 libraries across the country, bringing nearly 53,000 books to 7,708 students.
Started in 2011, the Literate Earth Project (LEP) are now the largest library network in Uganda. Their model works by building libraries in existing schools that currently have little to no access to reading materials. These schools not only have no textbooks in the classroom, they are also without books to read for pleasure or to expand their knowledge in a particular area. With internet access being prohibitively expensive, LEP are the only outlet to expand awareness of the world beyond class walls.

How does it work? Quite simply actually. Each partner school provides space for the library and commits to hiring a librarian. Literate Earth then provides the books, furniture and training of the librarian, and schedules quarterly visits to share best practices amongst libraries and ensure programs are thriving.
Beyond putting books in the hands of children, this small organisation also understands that data and knowledge sharing are keys to truly solving challenges of global inequality. For this reason, LEP recently finished its first round of collecting EGRA data from a sample of students who attend schools with an LEP library and data from a control group of schools. Across the six areas of testing, LEP schools outperformed the control group schools with one metric having a gap of 9.9% improvement for LEP students, proving their methodology really works.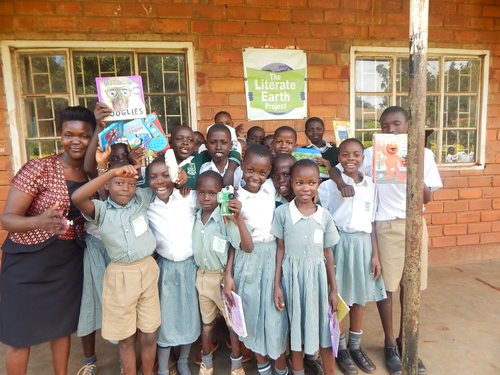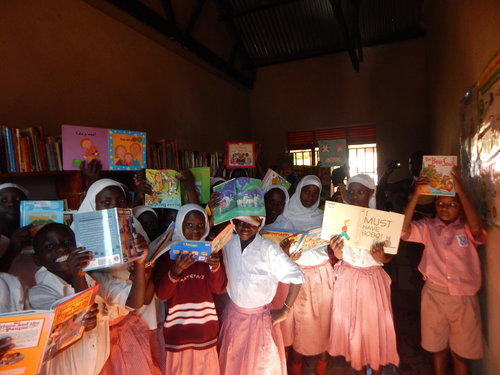 Speaking additionally to its unique ability to foster literacy, American founder, Jeff Fonda, was named to International Literacy Association's 2016 '30-under-30′ list for this work, and the organisation was awarded a grant from Better World Books for "Game Changer" ideas in 2013.
With the support of the local government to continue in their mission, and with over 50 schools already vetted and ready for partnership, their goal is to open another five fully functioning libraries in 2018. To make this a reality, the organisation is currently in search of donors who share their vision of a literate world for all.
Opening of LPE libraries cost only $1,600 each, and should donors wish to partner with a school not only for its opening but also during its next few years of growth, (as certain metrics are hit and more books are provided,) a total of $7,000 is all that is required to become a long term sponsor of literacy for a Ugandan community and its local library.
We invite you to contact us if you are interested in learning more about how to partner with Literate Earth, or how such a partnership could become a valuable part of your corporate culture. BBS is proud to offer free services to companies interested in starting or growing Corporate Social Responsibility programs, making giving safer and easier for all.
Please note: the video above is hosted on Youtube and may require a VPN to access in some countries.
100% of donations made through BBS go to those in need.