In February 2018, our team will be heading to Nepal for our very first BBS humanitarian trip! We will be taking a small team of incredible volunteers JUST LIKE YOU to work with our friends at Circus Kathmandu. Circus Kathmandu (CK) are a 12 person acrobatics troop that use performance arts to teach children and illiterate communities in Nepal about the tricks and tactics of human traffickers. All once sold into slave circuses themselves, the show-stopping CK team now use their captivating art-form to save other children from the same horrifying fate. To support them in their mission, this effervescent circus have asked BBS to bring professional performers and business people to Kathmandu to help grow their skill-sets.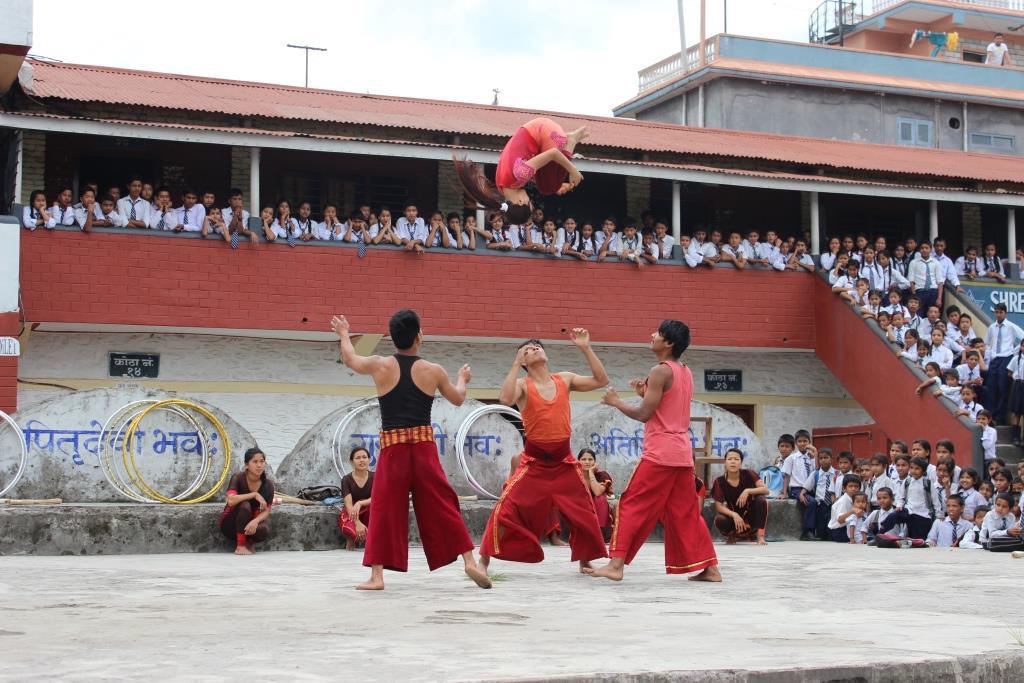 By fostering their abilities in performance and business, our international team will be mentoring CK in the skills needed to launch a for-profit dinner theatre show. This dinner show will actively work to generate enough revenues to support their rural outreach work and their overall fight against human trafficking.
We invite you to join us on this once-in-a-lifetime trip where you will play a key role in CK's exciting journey towards self-sustainability! While in Nepal our team will also leave plenty of time for sight seeing and exploring the truly unique heart of the Himalayas – home of Mount
Everest, breath taking conservation parks, and countless awe-inspiring temples that date back centuries.
To learn more, contact us today!
For those who can't make it to Nepal but who would still like to support Circus Kathmandu, please visit our donation page here.
Apply to Volunteer
Register your skills and interest on our volunteer database and let us help you discover a worthy organisation waiting for someone just like you.